Titanium Riveted MTB Frame
May 2009
The idea of this "Eiffel tower" experimental frame was to use the laser cut and bent titanium sheets joined with stainless steel rivets.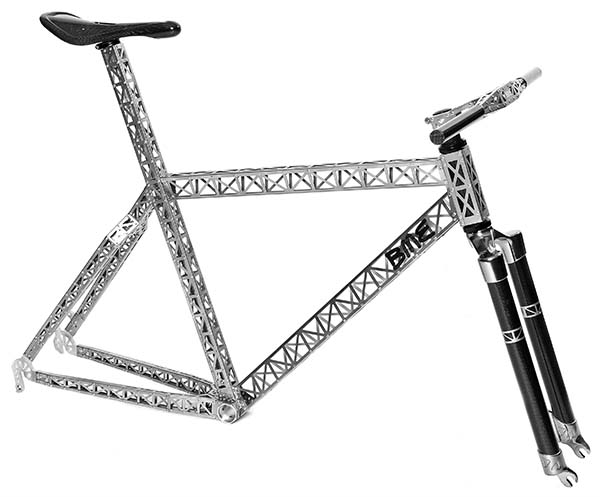 The frame was presented to the public at European Handmade Bicycle Exhibition in May 2009 .
This frame was built mainly as a piece of Bike Art and was not intended for production.