Yellow Blackbird & Bamboozler MTB frames
May 2009 - April 2010
Only 10 pieces limited edition of these bespoked MTB frames with carbon and natural bamboo tubes was handmade using lugged construction. The frames were designed for 110 mm travel suspension forks and optimized for XC riding.
Yellow Blackbird had carbon tubes with woven golden wire in the top carbon layer.
Bamboozler had tubes from natural bamboo, both yellow and dark bamboo.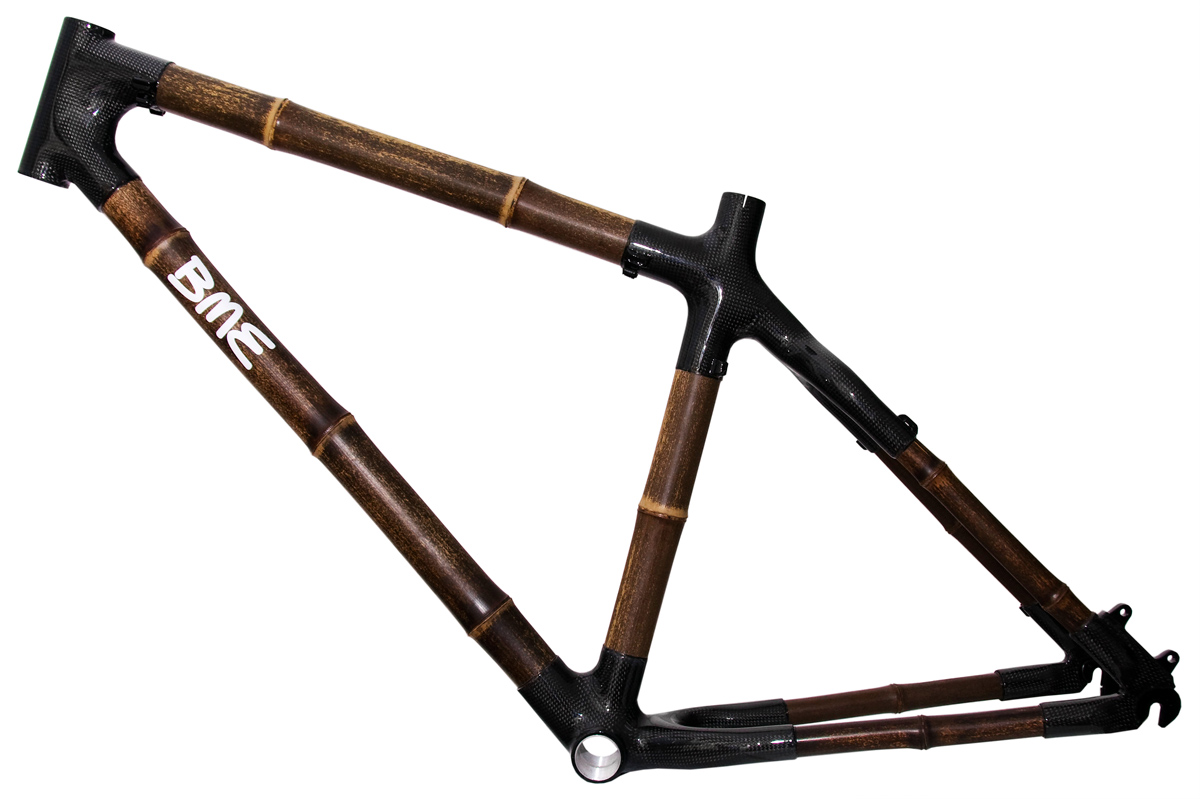 The Yellow Blackbird and Bamboozler were displayed at the European Handmade Bicycle Exhibition 2009 and 2010.
Availability
The frames are discontinued and not available for sale now.