S72 Saddle assembly - the ultimate racing saddle
The patented system of the S72 Saddle assembly has proved during the 10 years of its existence that this unconventional joining of saddle and seat post is an exceptional solution. Its unique technical construction allows minimum weight with no reduction in rider safety and offers simple and precise angular and longitudinal settings of the mutual position of the saddle and the seat post.
carbon composite saddle and post
saddle size: 270x130 mm
patented saddle support
easy micro adjustment of the angular and longitudinal position of the saddle
precision cnc machined 7075 alloy support with titanium plate
easy single bolt adjusting
post diameter: 31,6 mm
weight of whole assembly with 31,6mm, 300mm long seatpost: 270,0 g
S72 Dimensions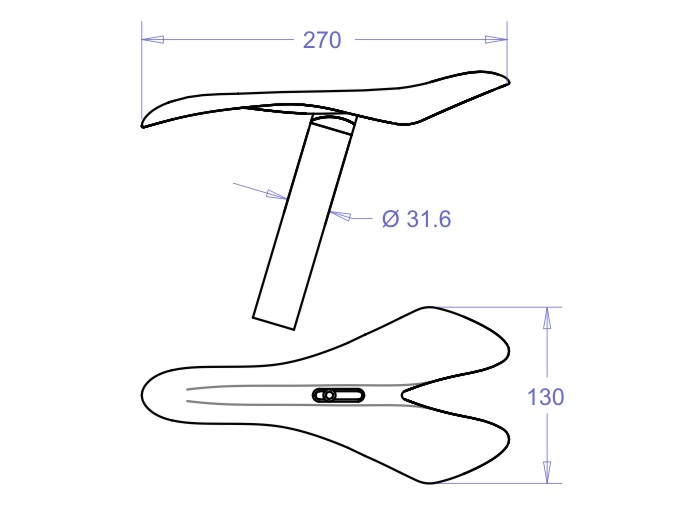 The S72 Saddle Assembly fulfills the safety and quality requirements according to the EN 14764:2006 standard (fatigue test - applied repeated, vertically-downward force of 1000 N for 200 000 test cycles).
The testing was provided by the accredited Engineering Test Institute in Czech Republic.
Availability
The S72 Saddles are discontinued and not available for sale now.