Carbon Composite MTB Frame
March 2003
It all started in late 90's. I have always loved cycling and when the era of bicycles built from composites arrived, well, I wanted to have one as well. Problem was they were quite expensive and at that time since I was an engineer who liked creating new things and tinkering with various stuff, I decided to build such a frame, as a one-of project. At that time there was not very much information about composites online, but I started with composites anyway, learning and experimenting with the material.
In March 2003 I finished building my first home-made carbon composite frame. The frame was built via classic wet lamination over a styrofoam core. I used a bi-directional woven carbon cloth (180 grams per square meter) and MGS's L285 epoxy resin with 285 hardener for lamination.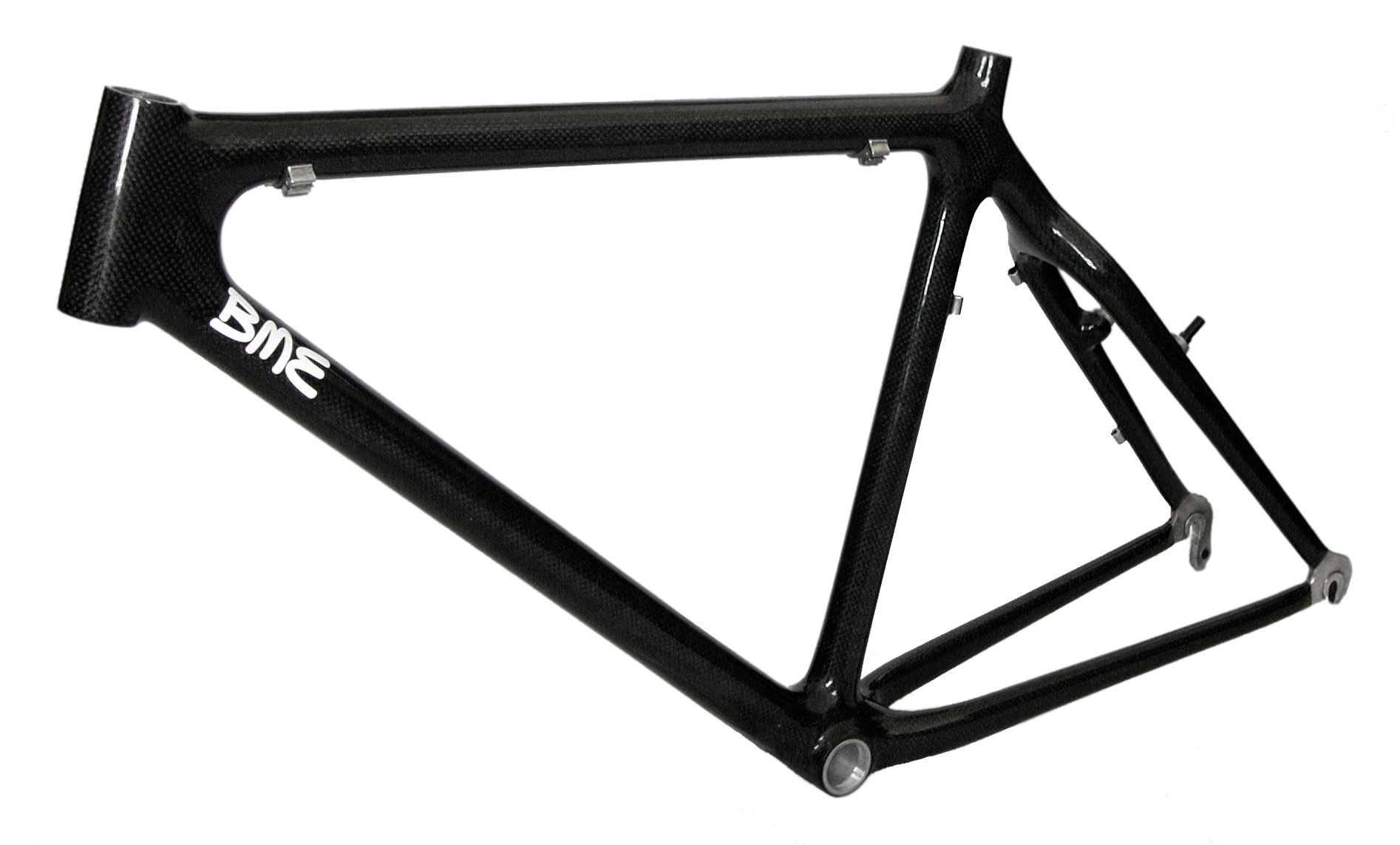 The size of the frame was 17" - weight was 1682 g (3.7 lbs).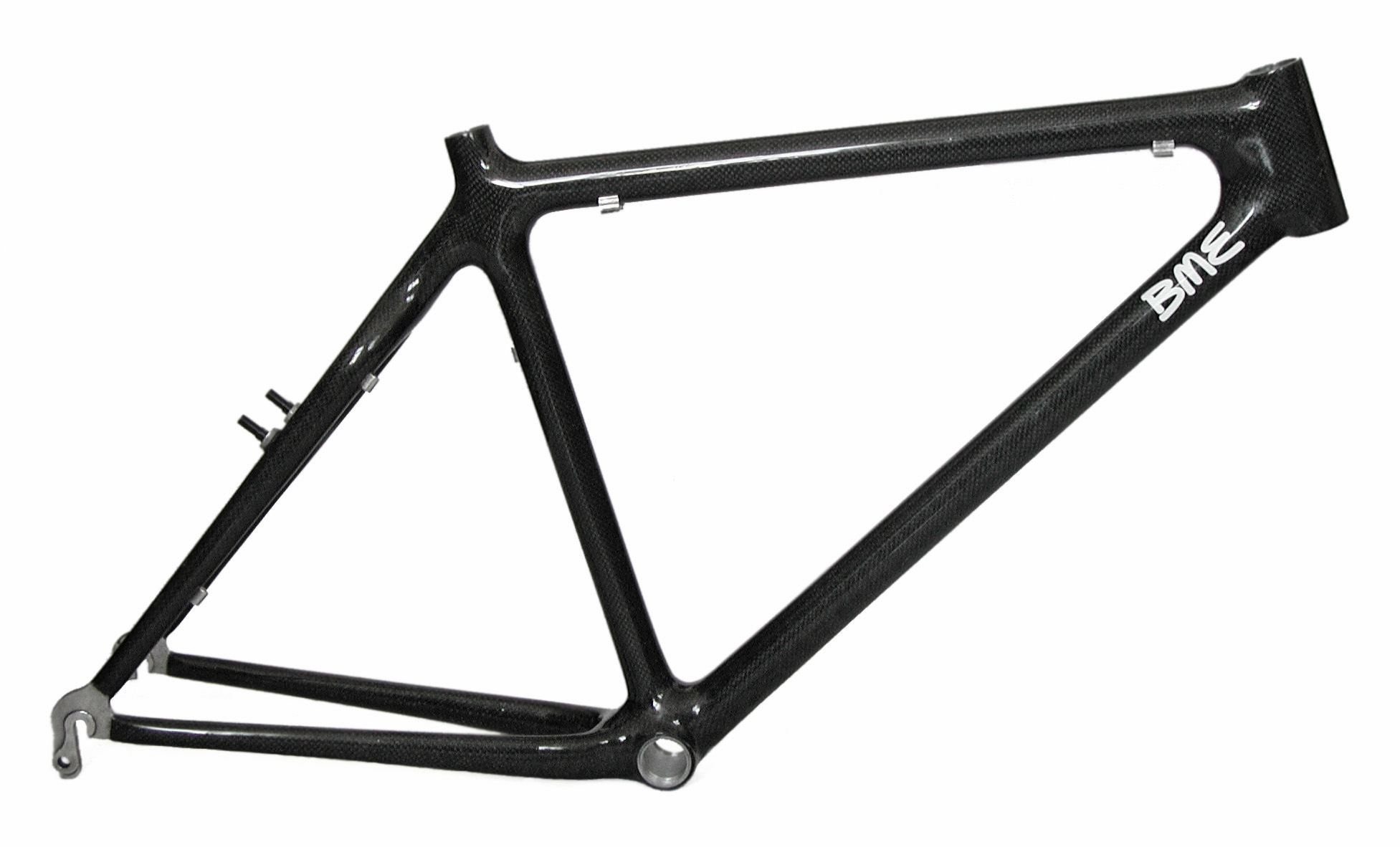 Bamboo MTB Frame
June 2004
In June 2004, I finished building my first bamboo MTB frame. Since I was finishing my carbon frame, I had begun thinking about using bamboo for a second frame. I'd seen many amazing constructions made of bamboo and I'd always wondered, why such light, strong, stiff and elastic material wasn't more widespread in the construction of bicycle frames. Later on, other that early bamboo bikes from the end of 19th century, I found an article describing a bamboo frame Craig Calfee built for himself a few years before. At that moment I was fully determined to build one too.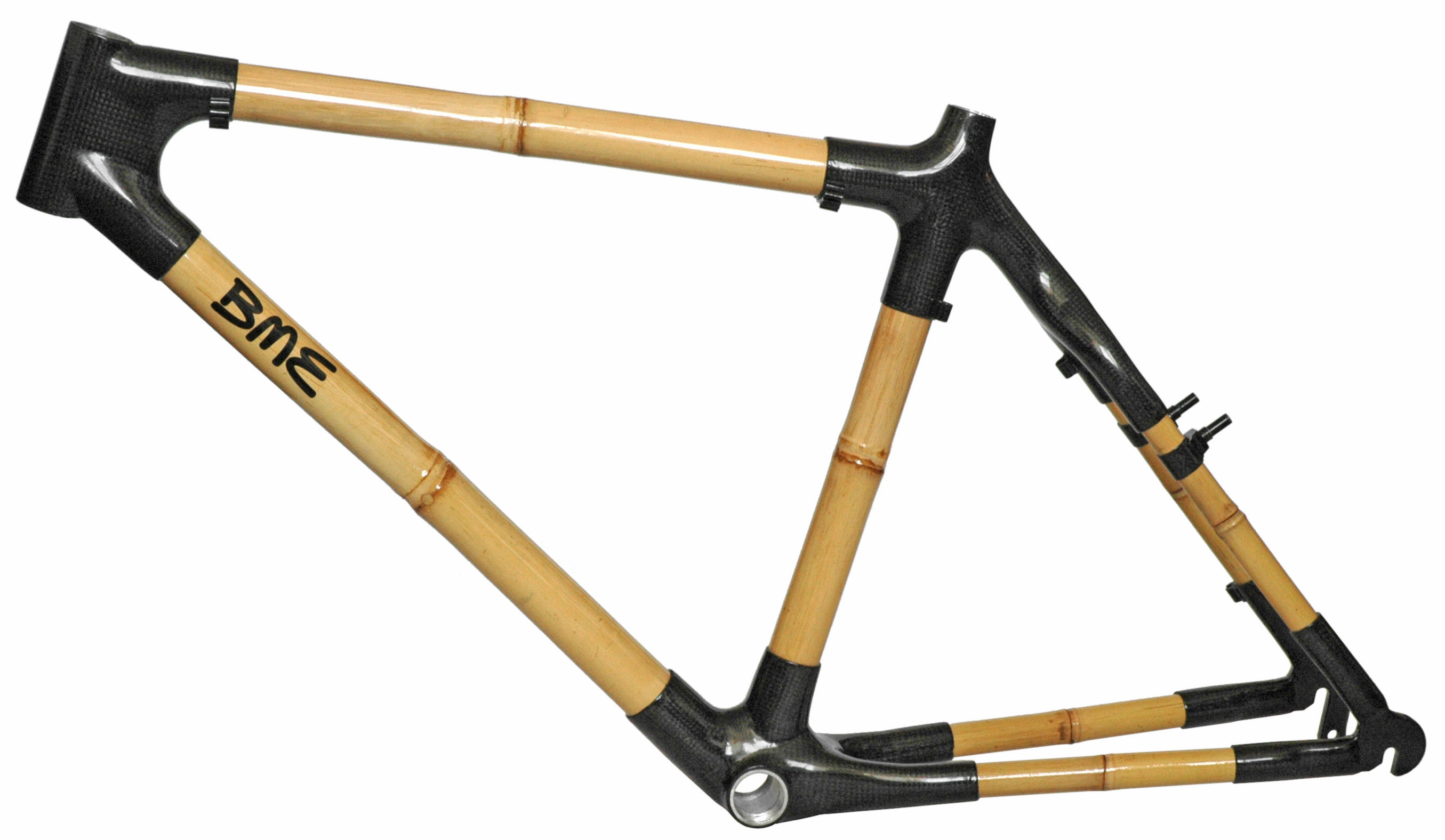 The design was the same as previous carbon frame, but this time I used bamboo rods connected with carbon composite joints. Bamboo rods were fitted in miter joints together with aluminum alloy tubes (bottom bracket shell, head and short seat tube) and bonded with epoxy. The junctions in the rear part of the frame were made from polyurethane, the lamination process for the joints using epoxy resin and woven carbon cloth was practically the same as for the carbon frame.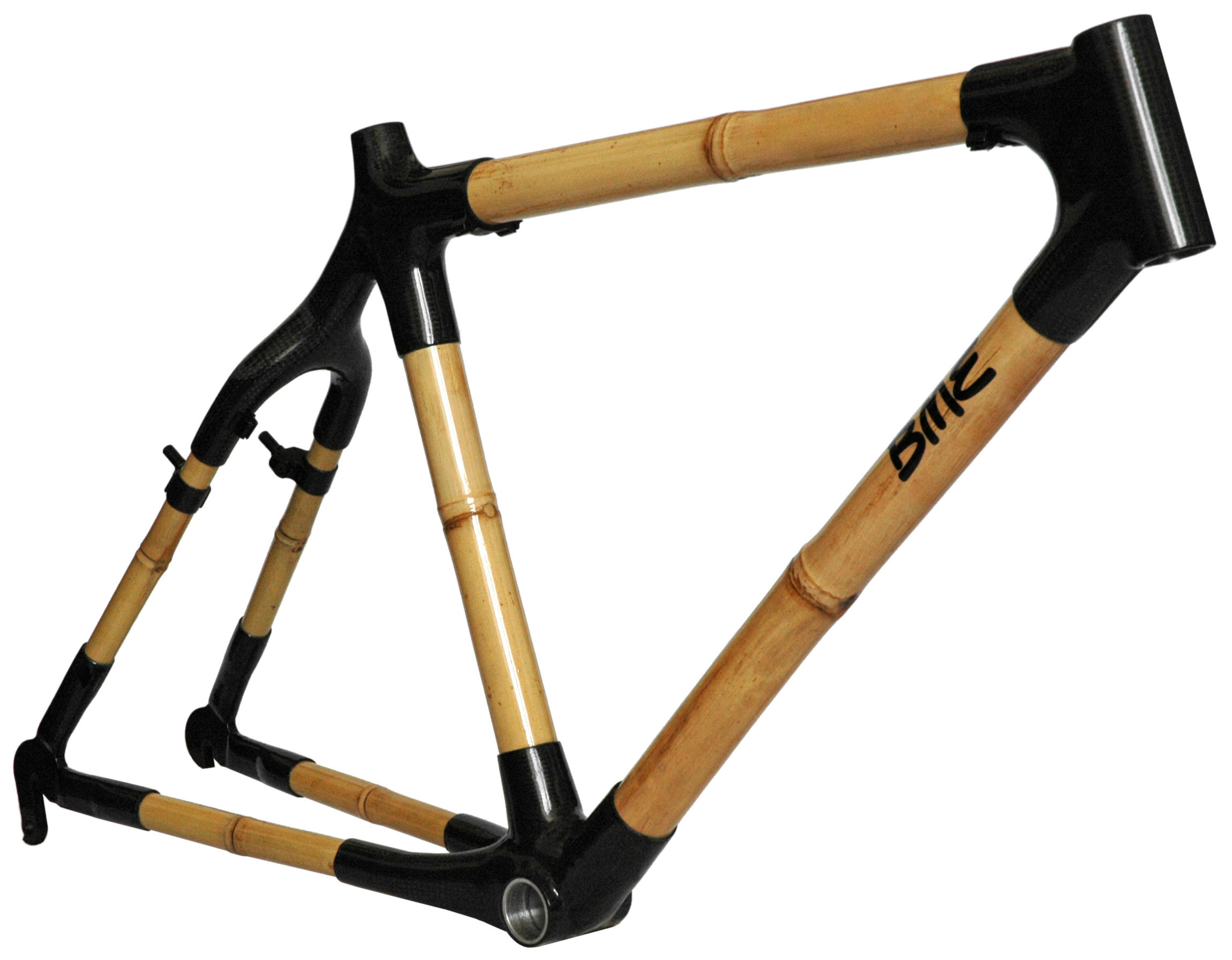 The overall weight of the frame was 1860 g (4.1 lbs). I also made a one piece carbon saddle with a bamboo post.
Road & MTB Front Hubs
October 2005
An advanced design and technical construction using high-quality sealed cartridge bearings, precision machined 7075-T6 alloy flanges and carbon composite axle and hub shell allowed high performance combined with minimum weight.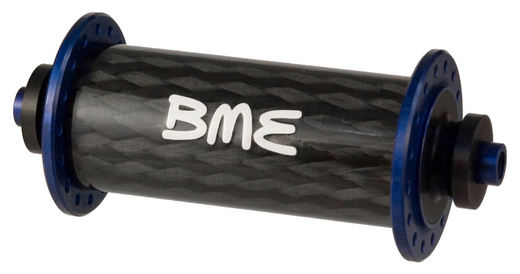 Weight of the road front hub was 76 g (2.68 oz) (without quick release) and MTB hub was 93 g (3.28 oz) (without quick release).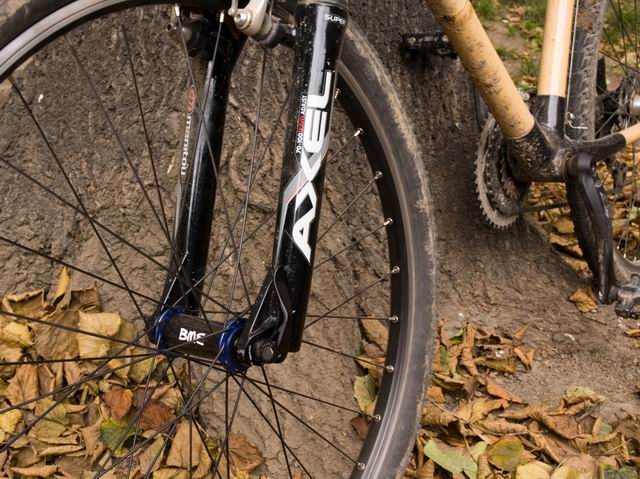 Headsets with ceramic and plastic slide bearings
October 2005
This experimental headset was designed as an attempt to decrease the overall weight and reduce the number of headset parts. The elimination of ball bearings and substitution with slide bearings doesn't sound a very good solution, but it really worked.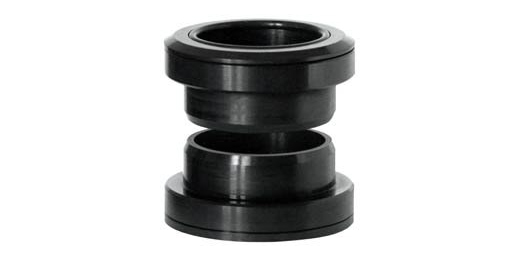 The sliding bearings were made out of either ceramics or special plastic material with very low sliding coefficient and high wear resistance.

The weight of the ceramic headset was 50 g (1.76 oz) and the plastic headset 43 g (1.52 oz).
Carbon MTB fork legs
February 2008
Carbon composite outer legs for my suspension fork. Experimental work, combination of titanium and carbon.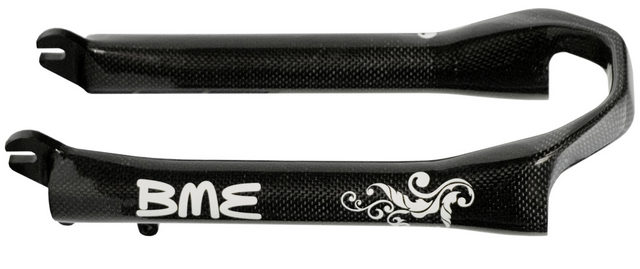 This fork was designed for the updated first carbon mtb frame (on the top of this page) and introduced at NAHBS 2008.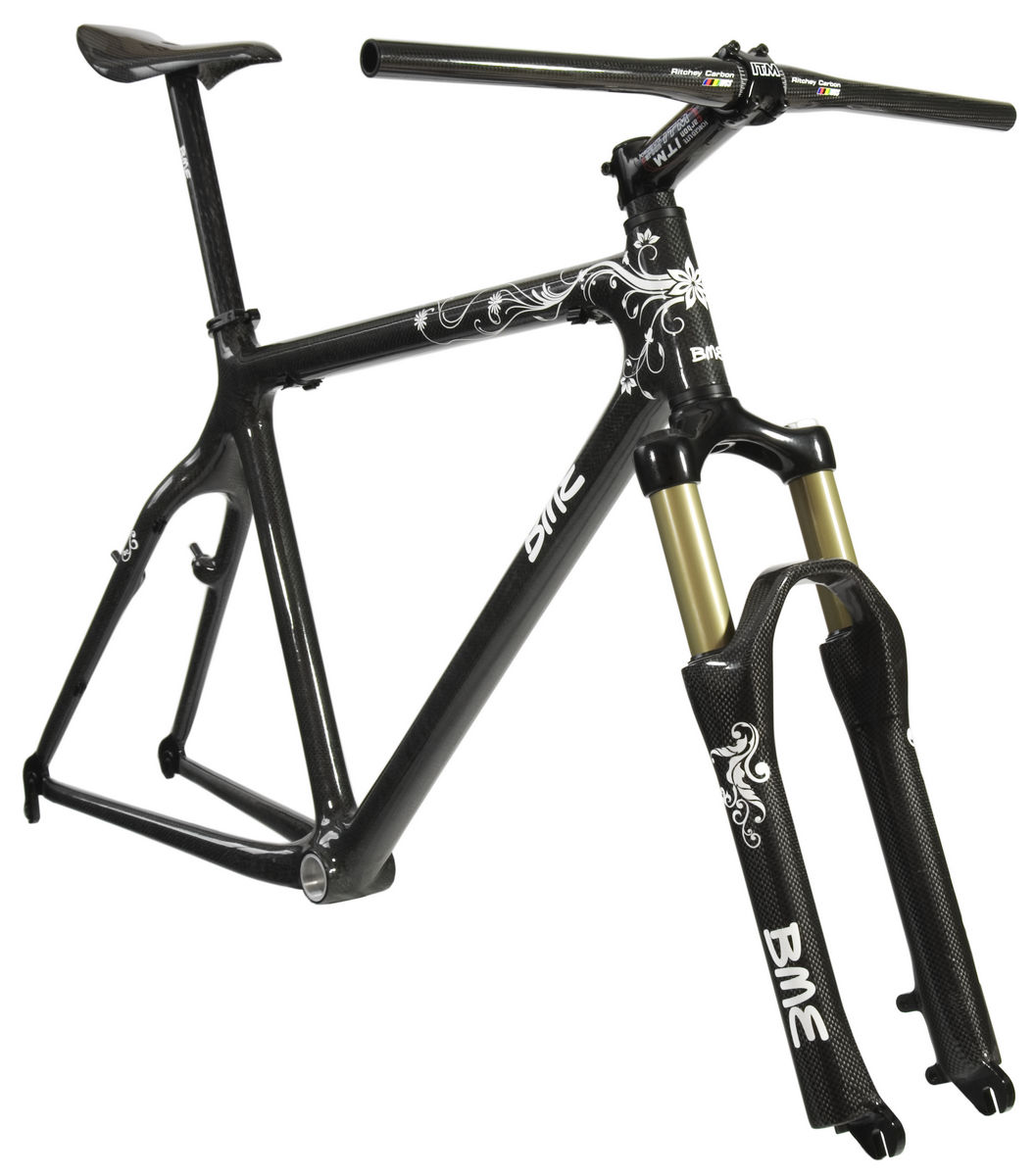 Axle-less MTB front hub
October 2005
This axle-less MTB front hub was made just for testing purposes and for a bit of fun. The hub was equipped with two separate quick release skewers (with carbon fiber lever) for attaching to the fork.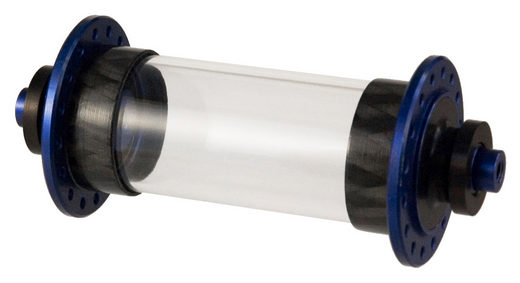 The weight without skewers was 100 g (3.53 oz). It really worked.
Carbon helmet for Ronny, the biker dog
October 2005
Ronny, the biker dog, was a real bike enthusiast. He loved to be carried in the basket above the front wheel and so I designed this carbon composite helmet for his safety.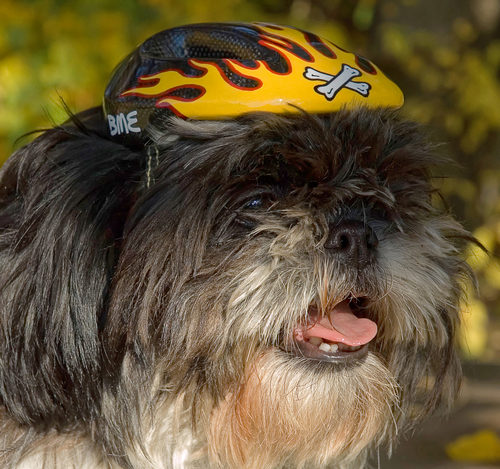 The weight of the helmet was 39 g (1.37 oz). It was equipped with a chin strap with a buckle just like real helmets